Diffuser Refill / 200ml / 4 pack [Build Your Own]
BRAND STORY
'We create the world class fragrances to enrich the lives of the people' Cocodor,founded in 2002, has gained wide spread recognition for our outstanding speciality in diffusers and candles. With a vision to produce our own fragrance, we conduct research and develop fragrances. We have our own R&D center for our fragrances, and have been producing customer-friendly and special fragrances. Now, we supply our fragrances all over the world. Our world-class reputation is becoming more prominent as customers see the value in our products and trust our quality. We will continuously endeavor to enrich the lives of the people with our beautiful fragrances. We invite you to experience it too.
SAFETY
Our fragrances are free from trichloroethylene, didecyldimethylammonium chloride, toluene,
xylene and styrene and adhereto IFRA standards and regulations.
THOUGHTFUL GIFT IDEA
It is a thoughtful gift idea for weddings, birthdays, housewarming parties, Christmas, holidays, Mother's day, and Father's Day.
Give joy to your parents, friends, colleagues, and customers with our luxurious Cocodor diffusers.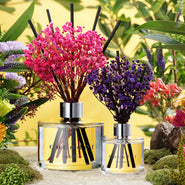 Real Flower Diffuser/6.7Ounce
REAL PRESERVED FLOWERS - Dried mist flowers (Baby's breath). Different flowers color for each scent. Good for home decor.
Shop Now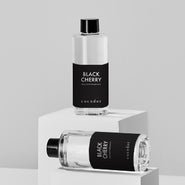 Diffuser Oil Refill/6.7Ounce
Compatible with other Cocodor Reed Diffusers. When the oil in the diffuser bottle runs out, put this REFILL into an empty diffuser bottle.
Shop Now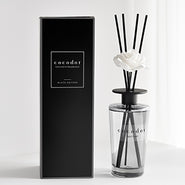 Black Edition Diffuser/16.9Ounce
PREMIUM GIFT BOX - Modern & Luxury Design Package. Highly recommend as a gift.
Shop Now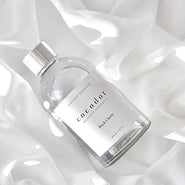 White Edition Diffuser/6.7Ounce
EXCLUSIVE SCENT - Aqua Savon, Pink Sand, Cherry Blossom, Forest Dawn, Flower Market, Blue Seasalt, Bombshell
Shop Now